Professional Blade Sharpening Service
Sharpening can add significant extra life to your blades, saving you money and keeping your machines up and running for longer.
Fernite are specialist knife regrinders. We combine the expertise of our team with the very latest precision grinding machinery to ensure your knife's cutting edge is restored to optimum condition. 
We are ISO9001:2015 certified for grinding, so you can be assured of a professional, high quality service every time. 
Contact us for a quote: 0114 244 0527
Using Fernite's sharpening services can restore the cutting performance of your knives
Our grinding machinery can restore dull edges and remove small chips from the cutting edges of your blades.
We can arrange collection from both UK  and overseas addresses, and if you are requiring blades sharpened in a hurry we can always seek to accommodate your order within short turnaround times.
Call today on 0114 244 0527 to book or email enquiries@fernite.co.uk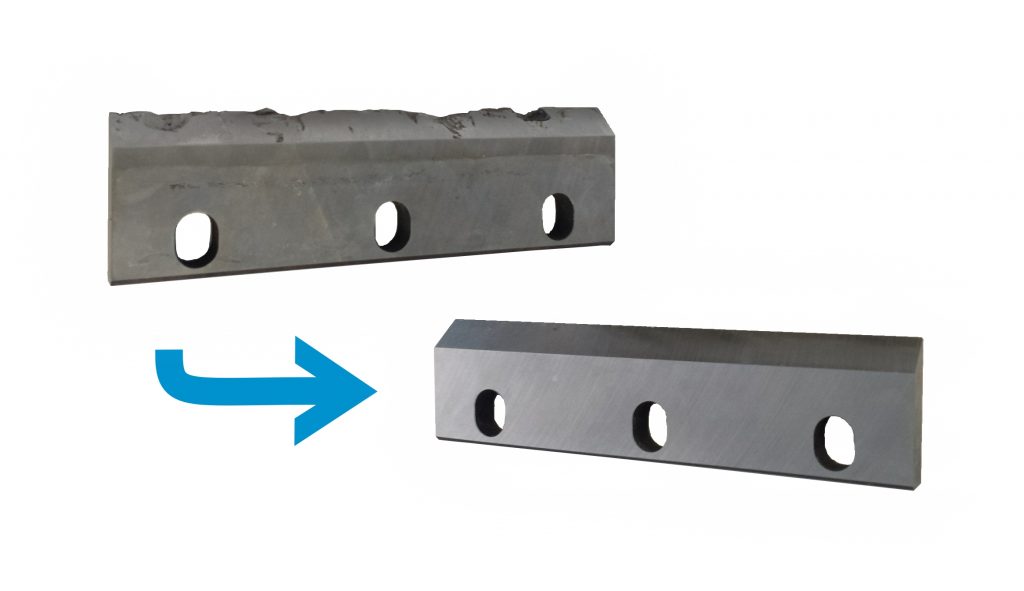 Get in touch and arrange fast blade sharpening today. 
Give our friendly team a call on 0114 244 0527
Alternatively you can email enquiries@fernite.co.uk