Shredder Knives - Rotor Blocks and Stator Knives
The performance of a shredder is greatly impacted by the quality and design of its knives.
Fernite knives have been proven to last twice as long as our competitors' standard blades.
By extending the lifespan of shredder knives. recyclers and reprocessors can increase production run times, reducing costly downtime and
Fernite manufacture a wide range of rotor knives and stators for single shaft, twin and quad shaft shredders.
Knife profiles can be manufactured both to OEM standards and to custom specifications.
With over 50 years' experience as a recycling and reprocessing knife specialist, Fernite employ an expert workforce and have invested heavily in production technology to ensure the very highest quality in every product.
Our steels are fully traceable and sourced from the world's finest producers, and every product is manufactured in the UK at our ISO9001:2015 certified Sheffield factory.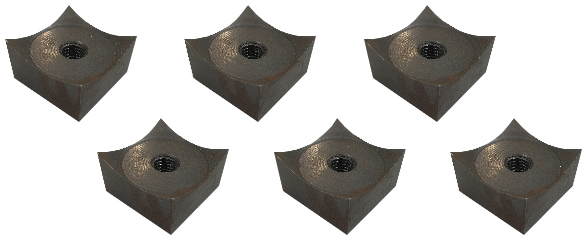 Advanced manufacturing capabilities and reliable, fast shipping
When choosing a supplier of critical components such as shredder blocks, reliability is vital.
A stock agreement with Fernite can ensure you never lose valuable production time – we will hold a set of blades in stock especially for your business, and when you need them we'll dispatch the very same day. 
With a set of blades always in stock, you can avoid having to wait for 
Fernite of Sheffield is trusted by global brand leaders to manufacture finest quality precision granulator blades that keep their processes running smoothly, effectively and cost-efficiently.
 We use only first-class quality steel from European accredited mills to manufacture every blade with absolute precision, here in our Sheffield premises.
Often available from stock, we also offer excellent lead times on bespoke granulator blades, designed and made to your precise specifications.
No matter whether you are processing plastics, chemicals, pharmaceuticals or food, we can deliver the blades you need to keep your machines at peak performance. Fernite expertise means that your granulator blades will last longer, need less maintenance and cut with maximum precision, every time.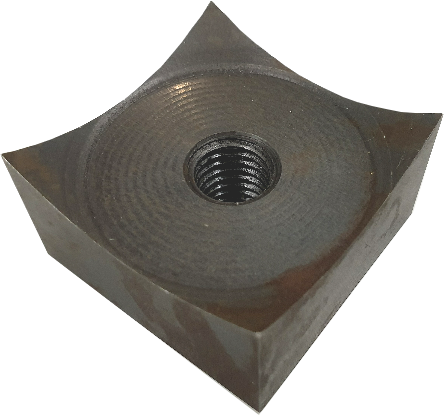 Our friendly, helpful team members are always here to answer your questions and offer any advice you might need when searching for the right blades for your particular application.
Do you struggle to get excellent service combined with finest quality, cost-effective granulator blades? 
Or perhaps you need a particular design or finish and can't find the quality you need at the right price? If so, give Fernite of Sheffield a call: we're here to help.
Fernite of Sheffield is renowned across the world for outstanding reliability, value, service and support. For help, advice or to place an order for your granulator blades, email us at enquiries@fernite.co.uk or call our friendly team on +44 (0) 114 244 0527.